History of The Climate Pledge
Amazon co-founded The Climate Pledge with Global Optimism in 2019. The two agreed to join forces by launching The Climate Pledge, a platform for signatories to work together on ambitious actions to achieve net-zero carbon emissions by 2040, 10 years ahead of the Paris Agreement.
Scientists talk about tipping points in relation to climate change. Extreme temperatures are fast becoming the norm. Antarctic ice sheets are melting faster, and the ocean is warming quicker than predicted. The effects of climate change are at once startling, unsettling—and highly motivating. The actions we take between 2020 and 2030 are vital to avoiding further tipping points, and this is the decade that will determine whether we can meet the goal for net-zero globally.
The landmark Paris Agreement set out a unanimous response to keep a global temperature rise below 1.5ºC. To have a strong chance of staying below 1.5C, global carbon emissions must reach net-zero carbon needs by 2050, and the earlier we get there, the stronger the chances become. Climate science also tells us that to meet the goal for net zero by 2050, we will have to halve global emissions between 2020 and 2030.
Time to Change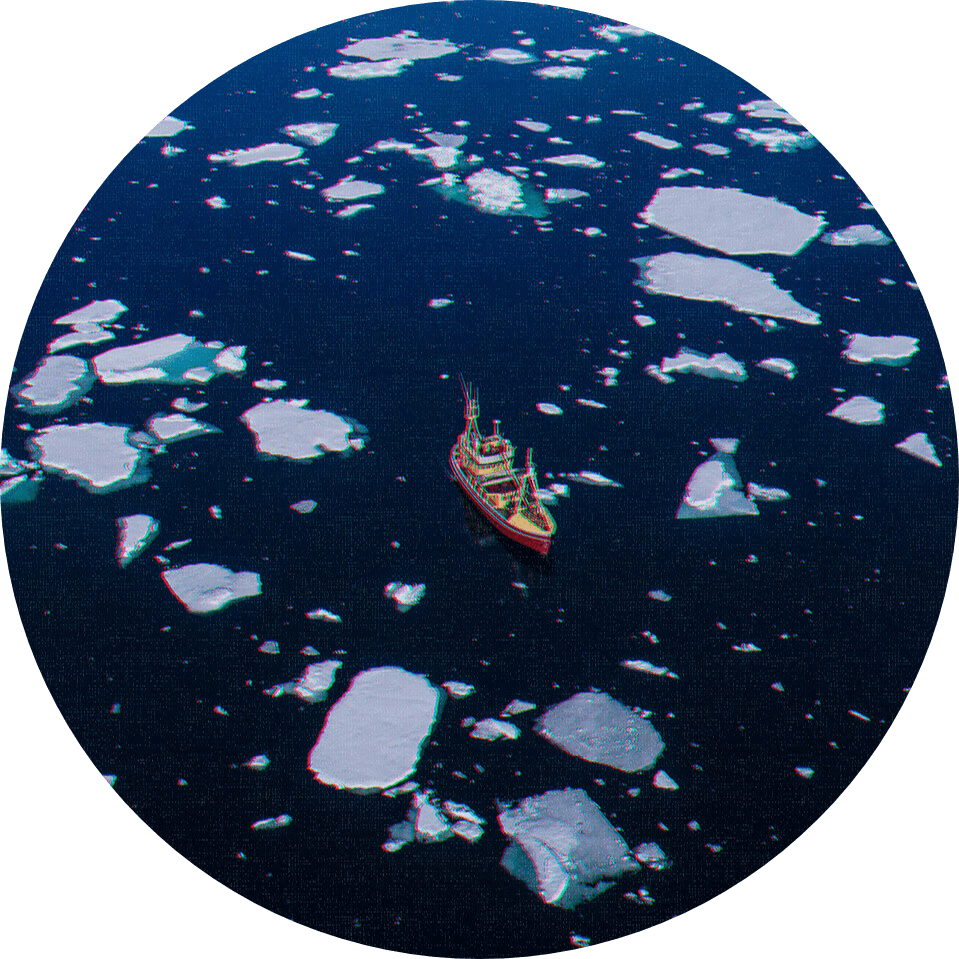 What if we could hit that target early? Ten years early, in fact. The answer for many is that we can.
A joint initiative between Amazon and Global Optimism, The Climate Pledge was founded on the conviction that global businesses are responsible, accountable and able to act on the climate crisis and that doing so would transform societies and our views of what is possible.
Joining The Climate Pledge is an opportunity for companies to be part of a community of leading businesses committed to transformational action to protect the global economy from the disruptive risks associated with climate change.
"We're done being in the middle of the herd on this issue—we've decided to use our size and scale to make a difference," says Jeff Bezos, Amazon founder and CEO. "If a company with as much physical infrastructure as Amazon—which delivers more than 10 billion items a year—can meet the Paris Agreement 10 years early, then any company can."

The three principles
To hit net-zero carbon by 2040, signatories to The Climate Pledge must agree to the following three principles:
Measure and report greenhouse gas emissions on a regular basis;
Implement decarbonization strategies in line with the Paris Agreement through real business changes and innovations, including efficiency improvements, renewable energy, materials reductions, and other carbon emission elimination strategies;
Neutralize any remaining emissions with additional, quantifiable, real, permanent, and socially-beneficial offsets to achieve net-zero annual carbon emissions by 2040.
Combined, the three principles are a transformative direction for signatories to decarbonize their businesses at the scale necessary to get to net-zero carbon 10 years early.
Strength in numbers
While undoubtedly significant, these investments are a fraction of what's needed to hit net-carbon zero by 2040. But they make a point that's absolutely central to the success of The Climate Pledge: if global companies don't join forces, this won't work.
"Meeting these goals is really only something that can be done in collaboration with other large companies, because we're all part of each other's supply chains," says Jeff Bezos. "So, we have to work together, and we want to use our scale and our scope to lead the way. We know it's going to be challenging. But we know we can do it—and that we have to."
The journey to net-zero carbon by 2040 may be ambitious, but it will result in things we all respect and value – cleaner air, good jobs in green industries, healthier people and abundant nature. The Climate Pledge brings together a community of leading businesses, not only taking the transformational action that's necessary to averting economic and climate disaster—they're building our collective future.